FRENCH PRODUCTION OF CERAMIC-COMPOSITE POOLS IN UKRAINE
PRODUCTION OF POOLS IN UKRAINE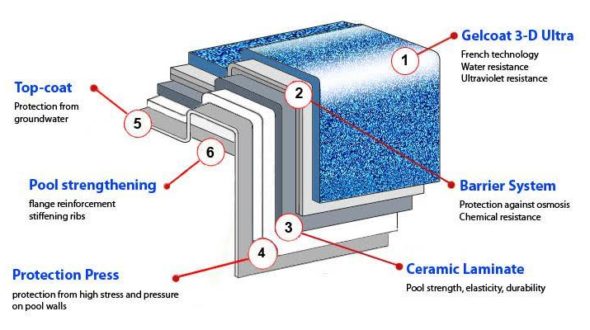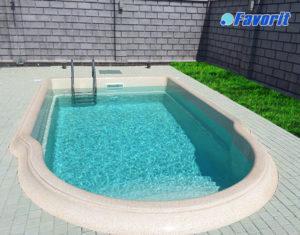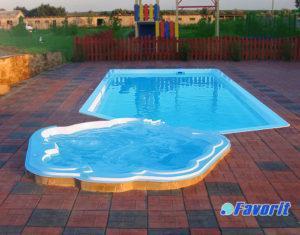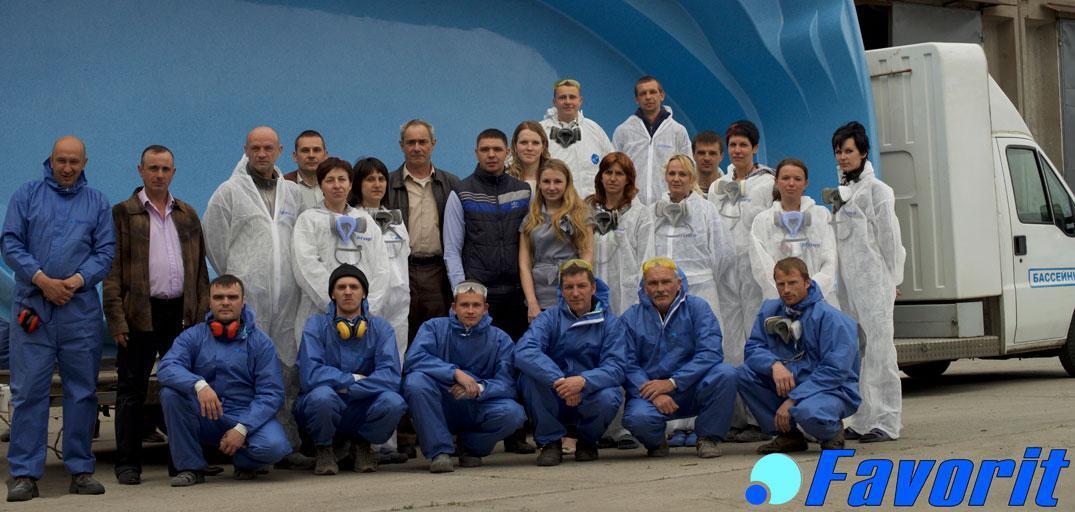 Company Favorit brings to your attention Premium ceramic-composite pools for swimming, training, water recreation for the whole family at the most affordable prices.
In our catalog you will find pools for summer cottages and country houses, large and small tanks, whirlpool/spa hot tubs, where you can experience real relaxation and unwind after a busy day.
Wellness, relaxation, unique SPA procedures – all this is now available at the nearest distance if our company becomes your partner.
It is not difficult to buy a pool today, while you receive a full range of related services from specialized specialists:
design;
construction;
delivery;
installation;
service and so on.
Swimming pool production is the main activity of our company, which over the years of its work has successfully completed about 2 thousand orders in the domestic market. We offer more than three dozen shapes and sizes of pools, we use only high quality materials and modern equipment in our work.
Professional pool manufacture
The composite pool store claims that any hydraulic structure and construction requires a balanced and professional approach. Besides all its apparent simplicity, the pool is a rather complex functional unit, which includes a lot of elements. In addition to a bowl of water, this is equipment for filtration, heating, disinfection, cleaning, protection from external factors, and so on. It is impossible to simply take and carry out the installation of a pool on any site, because many factors must be taken into account:
presence of groundwater and their depth;
availability of access ways for heavy equipment;
type and complexity of soil;
the quality of the water;
availability of power grids of the required capacity, and so on.
Only the professional approach of the specialists of the specialized company is a guarantee that your pool will serve for many years and will not require additional constant investments in maintenance and repair.All our products are certificated with ISO 9001: 2015, we use modern French technologies and materials to create the most reliable, practical, affordable and functional pools. Favorit is the best ceramic-composite pools from France in Ukraine!